Since 1989 the staff of Culinary Creations has worked hard to earn the great reputation we now enjoy!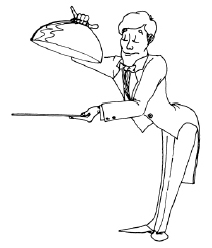 Following are some examples of letters we have received.
The actual letters are on file. Ask us to show them to you!
We also extend our thanks for your loyalty!
---
… Thanks for ANOTHER catering success!!!
We've asked you to handle programs ranging from 25 participants to over 1,000. No questions, no concerns, they just happen. Not only that, but the response from our customers is always the same "great food", "great desserts", "nice people", "fabulous presentation".
---
You and your organization are to be commended. You take a tough part of our programs and make it seamless. The question always is, "what about the food?" Our answer has always been "Culinary Creations is handling it"…..Enough said.
---
… Thank you for your help in making the grand opening a great success. As always, I will call you when we have a store opening in the area. Thanks a million!
---
… Not only was the food delicious, but the service and presentation were topnotch. Many of those who attended commented on how well everything went.
---
… The Texas B-B-Q theme you recommended was on the mark, and as if the awesomely delicious food wasn't enough, your authentic western-style decorations more than completed the package. You and your staff dressing up in cowboy hats and bandannas was indicative of the planning and care that obviously went into making our affair a fun and memorable one. …
---
… The food was delicious and was thoroughly enjoyed by all. We received very positive feedback from both customers and employees – especially regarding the stir fry and cookies!
---
…Thank you again for your excellent service and preparation. We will be in touch with you for our future catering needs.
---
(From an internal company memo) … The caterer fit right into the team.
---
(Notes accompanying company memo forwarded to Culinary Creations) … Never before has a caterer been mentioned in a [company] message! You're getting rave reviews. Congratulations & thanks again!